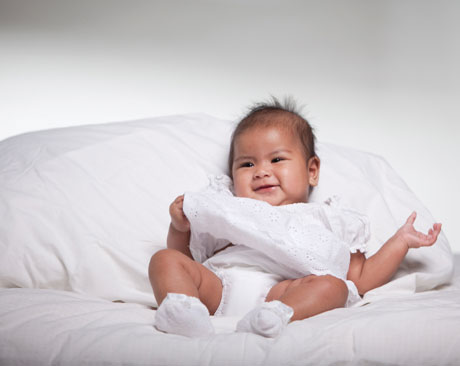 Repro Optima – Where dreams of building a family come true
Posted on January 4th, 2011
This was taken from Cebu Daily News, What's Up Page, published last August 17, 2010.
If you're under the impression that a couple still needs to travel to Manila or to other countries to get advanced fertility care, think again.
Cebu proudly finds its name on the map as home to one of the world's high-quality fertility centers; Repro Optima is serving not only Filipinos, but couples from all over.
Located in JRDC Bldg. in Osmena Blvd., Repro Optima Center for Reproductive Health, is Cebu's first comprehensive "one-stop" reproductive health hub where couples who have difficulties conceiving a child can address their concerns over infertility in the most efficient and cost-effective manner.
Beginning its basic operations in 2007, and fully operational in 2008, Repro Optima is one of the three centers in the country where sophisticated treatments, such as In-Vitro Fertilization (IVF), are offered. Moreover, Repro Optima prides itself in offering such services with the highest quality standards, yet Providing a wide range of services, from basic consultation to Assisted Reproductive Technologies such as IVF, Repro Optima is a haven for infertility couples who seek the most reliable professional services with utmost convenience. From the cozy and comfortable ambiance of the facility alone, to its staff's warm welcoming smiles, Repro Optima's patientcentered and compassionate approach to care is indeed undeniable.
What is noteworthy is Repro Optima's commitment to maintaining the highest quality standards in its services. It has on board its team of credentialled professionals very highly qualified Scientific Consultants, David Mortimer, PhD, James Catt, PhD and Embryologist Irena Lalic, working together to ensure that Repro Optima's performance meet international standards. In fact, Repro Optima's results are externally audited and benchmarked against international standards every quarter.
As infertility stands to be a problem for many couples, Repro Optima's comprehensive high-quality, cost-effective services rendered with patient-centered compassion is, indeed, a breath of fresh air for many Cebuanos, Filipinos and other infertility couples worldwide.
Being one of its kind in Cebu, Repro Optima is a premier institution with a unique passion to help couples in their journey towards parenthood and realize their dreams of building their own family.
Here in Cebu, Repro Optima has made many such dreams come true.
For inquiries you may call them at 256-2433 or 254-6965. (Ramon Taguchi)