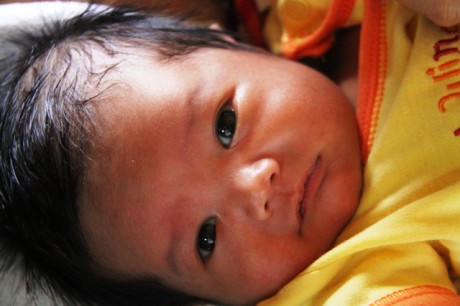 ATTY. JEANNIFY S.TAN-DUNGOG
Posted on July 25th, 2011
I and my husband married late and we were practically racing against my biological clock.  It did not help that we're both practicing lawyers since our work entails more hours than the usual eight hour job and stress always came in our way.
I tried two doctors to diagnose my reproductive problem but it was when we tried REPRO OPTIMA that we were impressed with Dr. Tan and the way that she explained my reproductive condition.
I am the type of patient who throws a lot of questions to her doctor.  Fortunately, however, Dr. Tan had the patience and tolerance to address all the queries.
We made our first visit in July 2010 and had ICSI in October of the same year which, by the grace of GOD, turned positive.
What was impressive about REPRO OPTIMA is that Dr. Tan and her staff are always there to answer and address your problem even if you call them while they are having REM.  I had a very delicate pregnancy and during emergencies, Dr. Tan never failed to be there whenever I needed her special care.
Thanks to the dedication, guidance and perseverance of Dr. tan and her staff, I gave birth Last June 12, 2011 to a healthy and vibrant baby boy, Edward Yuri.
Truly, in its short fruitful years, REPRO OPTIMA has built an impeccable reputation of affording its clients a world-class service at a price that is all worth it!..